Batteries contain a mixture of different metals, designed to fulfil their role as electrical conductors.
Scrap Batteries
Call us for the latest Price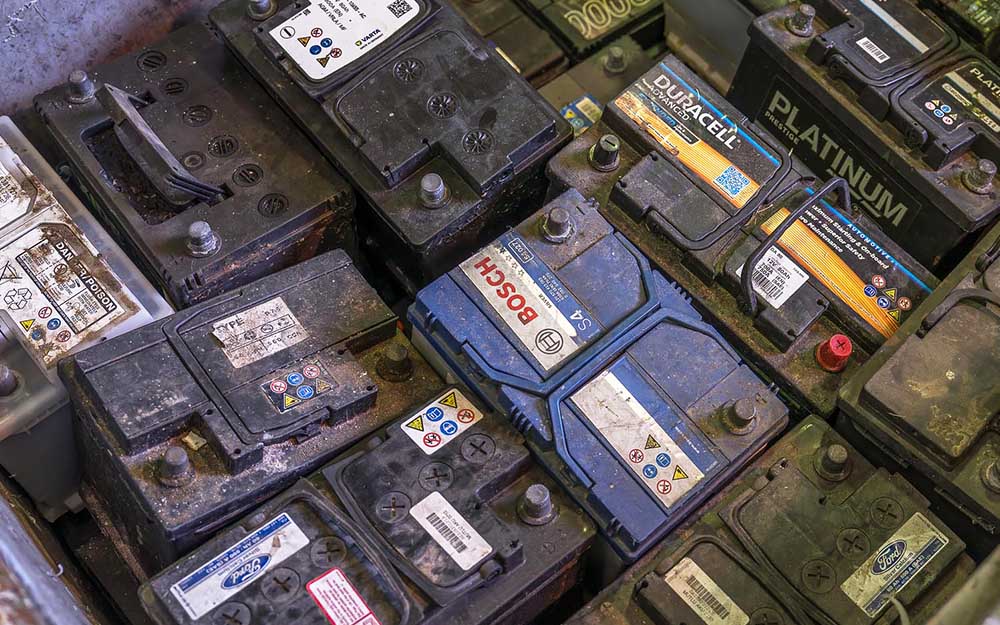 Scrap Batteries
Scrap Batteries We Buy
We only recycle lead acid batteries.
---
How To Sell Scrap Batteries
A valid photocard driving licence or passport with a utility bill dated within the last 3 months (mobile phone bills are not accepted) will be needed to sell your scrap batteries with H&S Metals.
Where Can Batteries Generally Be Found?
We recycle lead acid batteries which, as the name suggests, contain lead. These are the oldest type of rechargeable battery and are more commonly known as car batteries.
Batteries of this type contain materials which are harmful to the environment so it is important to ensure they are recycled safely and correctly. At H&S Metals we work to recycle metal in as environmentally friendly way as possible, while helping you to achieve the best price for your scrap metal.
Lead acid batteries are found in cars and vans of all shapes and sizes. Car dealers will typically find that they have a steady supply of used batteries available for recycling.
Where Can I Scrap Batteries?
We have one scrap yard in Portsmouth and another close to Southampton and Winchester in Bishops Waltham. Taking your scrap batteries directly to a yard will enable us to check the quality and weight before offering you a price on site.
We also offer a collection service for larger quantities of scrap metal. Give us a call 02392 755900 to discuss the scrap metal collection service in more detail.