When referring to electric motors, we are talking about any motor used in any item to provide power.
Scrap Electric Motors
Call us for the latest Price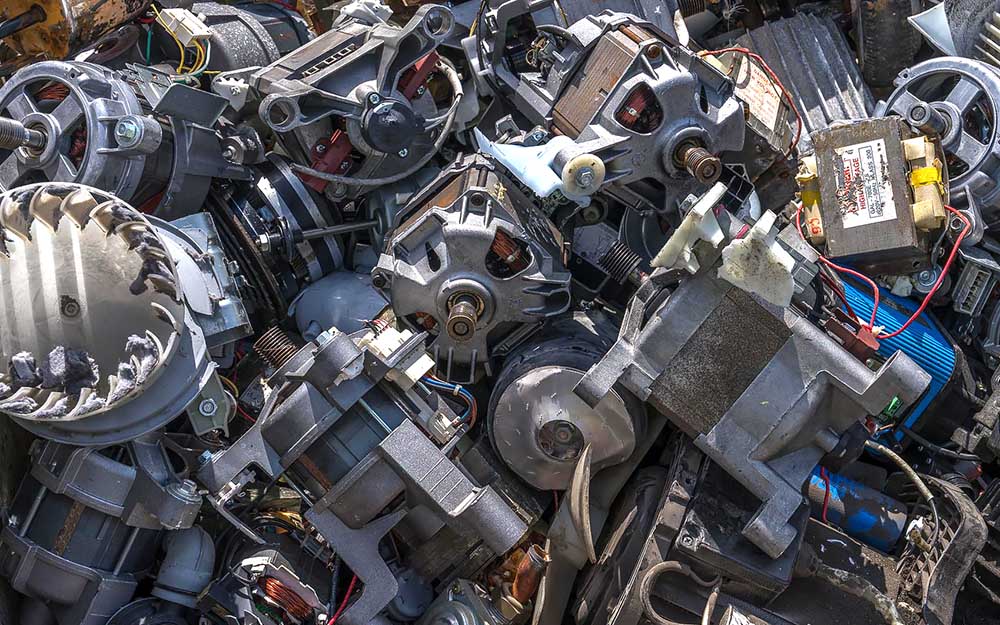 Scrap Electric Motors
Scrap Electric Motors We Buy
There are a wide-variety of electric motors available but some of the ones we recycle include:
Washing machine motors

Alternators

Starter motors
---
How To Sell Scrap Electric Motors
A valid photocard driving licence or passport with a utility bill dated within the last 3 months (mobile phone bills are not accepted) will be needed to sell your scrap electric motors with H&S Metals
Where Can Electric Motors Generally Be Found?
Electric Motors are use to provide power in lots of items. They can range from household appliances such as washing machines and microwaves through to car engines and alternators.
You will find a wide-variety of metals being used in electric motors and you can usually use the colour to identify what you have. Most popular, is the silver electric motor which is most commonly made from aluminium. The components within a motor are usually copper although sometimes you will find aluminium inside as well.
If you work with cars or in industries such as heating, plumbing or electrical it is likely you will come across a wide variety of electric motors. In addition, building tradesman and hospitality suppliers will also find a large stock available.
Where Can I Scrap Electric Motors?
We have one scrap yard in Portsmouth and another close to Southampton and Winchester in Bishops Waltham. Taking your scrap electric motors directly to a yard will enable us to check the quality and weight before offering you a price on site.
We also offer a collection service for larger quantities of scrap metal. Give us a call 02392 755900 to discuss the scrap metal collection service in more detail.