Iron is a strong, hard, magnetic metal typically silver-grey in colour. Iron occurs naturally within the Earth and the Human Body.
Scrap Iron
Call us for the latest Price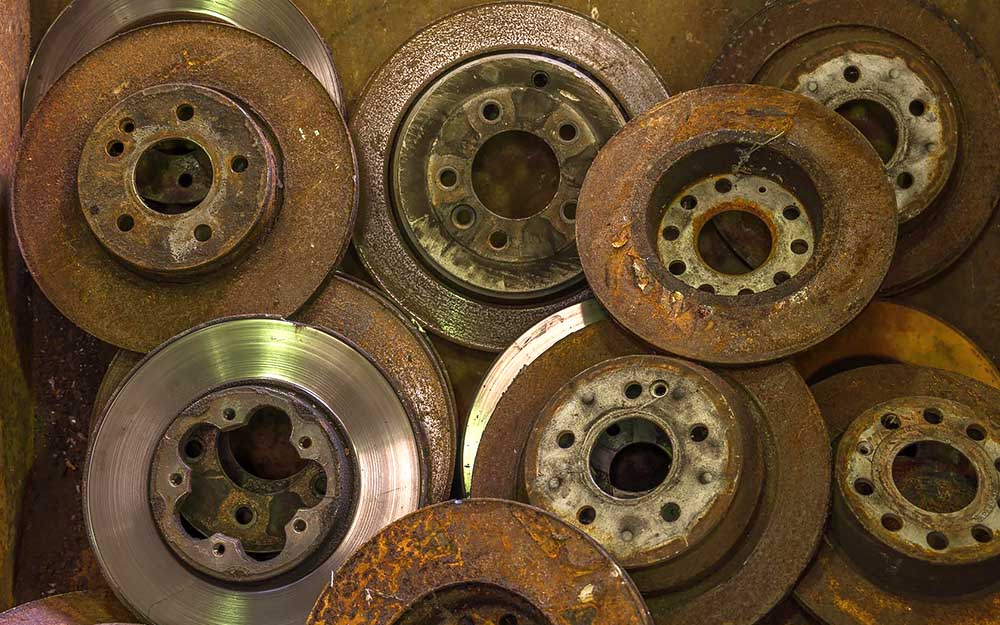 Cast Iron Brake Discs
Scrap Iron We Buy
At H&S Metals we recycle a wide variety of iron including:
Cast Iron
Machinery
White Goods
Fencing
---
How To Sell Scrap Iron
A valid photocard driving licence or passport with a utility bill dated within the last 3 months (mobile phone bills are not accepted) will be needed to sell your scrap iron with H&S Metals.
Where Can Iron Generally Be Found?
In industry iron is one of the most widely used metals and has many applications – mainly due to its low cost in manufacture and strength when produced.
Heavy duty iron is found in items such as machinery, iron pipes, engine blocks and household white goods.
Low duty iron is found in common household items such as the iron, and larger items such as machinery and white goods.
Where Can I Scrap Iron?
We have one scrap yard in Portsmouth and another close to Southampton and Winchester in Bishops Waltham. Taking your scrap iron directly to a yard will enable us to check the quality and weight before offering you a price on site.
We also offer a collection service for larger quantities of scrap metal. Give us a call 02392 755900 to discuss the scrap metal collection service in more detail.