A cable is an insulated wire or wires housed within a protective casing which is used to transmit electricity or telecommunication signals.
Scrap Cables
Call us for the latest Price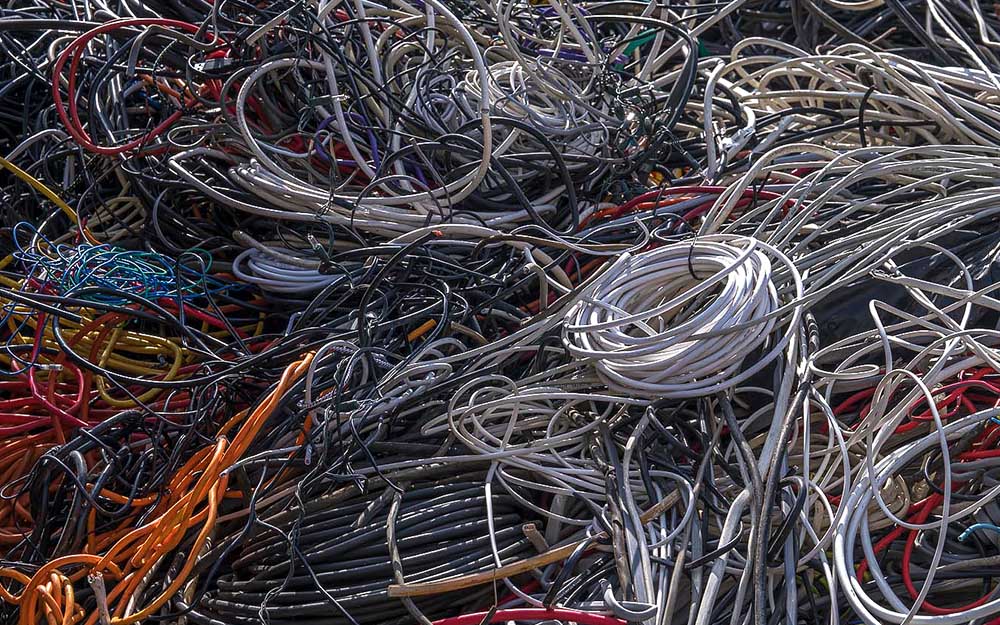 Scrap Cables
Scrap Cables We Buy
At H&S Metals we can recycle a wide variety of cables including:
Household Cable
Low Grade Armoured Cable
Singles
Greasy Lead Armoured Cable
Aluminium Cable
Clean and PVC Pyro
---
How To Sell Scrap Cables
A valid photocard driving licence or passport with a utility bill dated within the last 3 months (mobile phone bills are not accepted) will be needed to sell your scrap cables with H&S Metals.
Where Can Cables Generally Be Found?
The most common metal found in electrical cables is copper, although aluminium and steel are also frequently used. Both have a lower conductivity than copper but are increasingly being used due to their lower cost.
Less frequently gold and silver might be used in electric cables – which although great for conductivity are also too costly for wide commercial usage.
Anything electrical will contain a cable to conduct the electrical current. As such there is a huge range of items which will contain electrical cables but typically you will find large amounts in TVs and computer monitors, inside everyday household electronics such as microwaves and fridges, computer hard drives and extension cords.
Where Can I Scrap Cables?
We have one scrap yard in Portsmouth and another close to Southampton and Winchester in Bishops Waltham. Taking your scrap cables directly to a yard will enable us to check the quality and weight before offering you a price on site.
We also offer a collection service for larger quantities of scrap metal. Give us a call 02392 755900 to discuss the scrap metal collection service in more detail.